Coaching
INNER ACCESS Coaching provides a structure that supports you in maximizing your potential and fulfilling on the promise that you have made to yourself to live a life that you truly love. Your coach serves as a committed listener and support system who consistently works with you to reach your desired goals.
The Inner Access Coaching Team is a very select group of highly trained, extremely talented, certified Inner Access coaches. Each member of the team has been hand picked and personally trained by The Genie. Every coach on the team is an extraordinary and successful person who is a living example of the power of the work.
In weekly phone sessions with the coach, you review the progress made on your projects and together design strategies to overcome challenges. INNER ACCESS has a specific curriculum we teach.  There are also certain books and CD's, etc… that are referred to clients, which dramatically increase productivity, and the ability to create miracles.
Some of the features included in the INNER ACCESS Coaching Packages include:
one on one coaching sessions with a Certified Coach
weekly Word of the Day bonus
contacts and resources
power check ins with your coach
A full curriculum with secrets of success in Money/Relationships/Health/and Dream Projects
role playing
guided visualizations
an opportunity to be awarded special prizes in recognition for outstanding achievement by being named an "INNER ACCESS Genie of the Month."
___________________________________________________________________________________________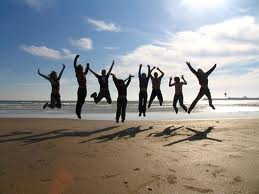 The INNER ACCESS Power Circle is a dynamic Mastermind Group where participants expand their circle of support. In this setting they are part of an incredibly powerful community where they greatly benefit from one another's ideas, energy, commitment, resources, and encouragement. Unique topics and techniques will be shared, which deepen understanding and increase effectiveness in the four quadrants. Within this circle of support, outcomes can be realized with greater ease and joy.
In the INNER ACCESS Power Circle you will:
Focus on the critical factors of success within the four quadrants
Problem solve challenges to your goals
Brainstorm with the entire group to get the results you want
Network and expand your database
Benefit from the support of an exclusive mastermind group, led by the Genie
Bring an abundance of joy into your world, and ensure that this is your best year yet
To enroll in an INNER ACCESS Coaching Package, or to apply for membership in the INNER ACCESS Power Circle, please call Kabral Sharpe at (718) 897-2949 or fill in the contact form below.