About
"THE GENIE" KABRAL SHARPE
Kabral Sharpe, the president and founder of the company INNER ACCESS, is a highly successful seminar leader, Self-empowerment Coach and author. He is known simply as "The Genie." His study and training in the areas of self-development, goal-setting, the creative process, and the principles of prosperity, have inspired him to share his expertise with others in the form of seminars, coaching, and infusions of inspirational quotes which he has coined "The Word Of The Day." The Genie is also the author of the very popular book A Blueprint for the Perfect life, 101 Secrets to Live the Life of your Dreams. Inner Access has been empowering people to make their wishes come true for over a decade.
The Genie has coached for Peak Potentials and has custom designed and conducted seminars for The Wiley and Sons Corporation, William Patterson college, The Minority Enrichment Center, The Dean's Leadership Circle, among others. He also coached college students, athletes, lawyers, business people, and especially artists to successfully achieve their dreams. "The Genie" has produced plays, and organized special events raising thousands of dollars for some of his favorite charitable organizations including "The Children's Aids Network", and "The Popcorn Zoo." He also has an extensive coaching certification program that teaches people how to coach professionally using the Inner Access system.
In addition to a degree from Rutgers University, The Genie has studied at Yale and completed the "Curriculum For Living" at Landmark Education Corp. He also has a degree in Kung Fu. His expertise is informed by the works of Tony Robbins, T. Harv Eker, Julia Cameron,Brian Tracy, Les Brown, Napoleon Hill, Og Mandino, Dr. Wayne Dyer, and countless others. Kabral has been working with the principles of guided visualization since the age of 7 and as a student of meditation for 32 years, the universal principles of yoga inform his work.
___________________________________________________________________________________________________________
Creative Director and Coaching Coordinator for Inner Access
"The Doc" Dr. Maya Sharpe
Dr. Maya Sharpe is the Creative director and Coaching coordinator for Inner Access. She has been a major player in the company since it's inception. Affectionately known as "The Doc," Maya's dissertation was a study of the creative process. She founded and directed a Women's Center at the university level, and she has also developed programs for freshmen studies for over a decade. "The Doc" is a professional artist who has also taught art, been an administrator, and curated exhibits. She is a self-empowerment coach who is the creative spark behind many of Inner Access's designs and policies. In short, "The Doc" is all about tremendous transformation and self expression.
___________________________________________________________________________________________________________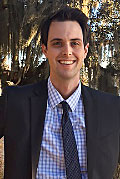 Lead Trainer And Self-Empowerment Coach
"The Jetsetter" Byron Van Pelt
"The Jetsetter" Byron Van Pelt is an accomplished business and success coach, author, and Lead Trainer for Inner Access. With over 10 years experience in studying the "inner game" of success, he brings a laser-focused approach to improving confidence, financial growth, and relationship development that has helped a variety of people take their lives to higher levels. He is the author of the book Unshakable Swagger: The Man's Guide to Being Confident any Time, any Place…Period.
Byron has a background in film and has directed, produced, and written several acclaimed projects. True to his nickname, "The Jetsetter" has traveled throughout the United States collaborating on films that have premiered in California, New Mexico, and North Carolina. Producing movies inspired Byron to translate his talents to sales and marketing where his skills helped his office become the #1 highest producing team in the nation for warranty sales.
Byron is a charismatic leader who specializes in helping people define what limits them, strategically eliminating it, and install new mental and emotional patterns that create unwavering success. His mission is to teach others how to overcome a lack of confidence and truly fly in a challenging, always-changing world.